Interior Health Community Health & Services Centre
2016 - Kelowna, BC
Meiklejohn Architects worked as local architects with Gibbs Gage Architects from Calgary on the New Community Health and Services Centre located in downtown Kelowna. The project. Located at the key intersection of Ellis St. and Doyle Ave brings together Interior Health Authority services and staff that were previously housed in leased space in various areas of Kelowna.
The facility comprises three floors of corporate office space, and one level of clinical workspace offering a range of community, public health and administrative services. The clinical space has capacity to treat upwards of 500 patients per day and provide working space for over 800 IHA employees.
Interior stairs are generously sized and filled with natural light provide by rooftop skylights. The fifth floor features a large outdoor patio with views of Okanagan Lake for use by all staff in the building. Services provided in the building include, Kelowna Mental Health, Seniors Mental Health, the Eating Disorders Clinic and the Community Ambulatory Treatment Clinic, among others
The project parking was accommodated off-site in the Ellis Street Parkade that was also designed by our office.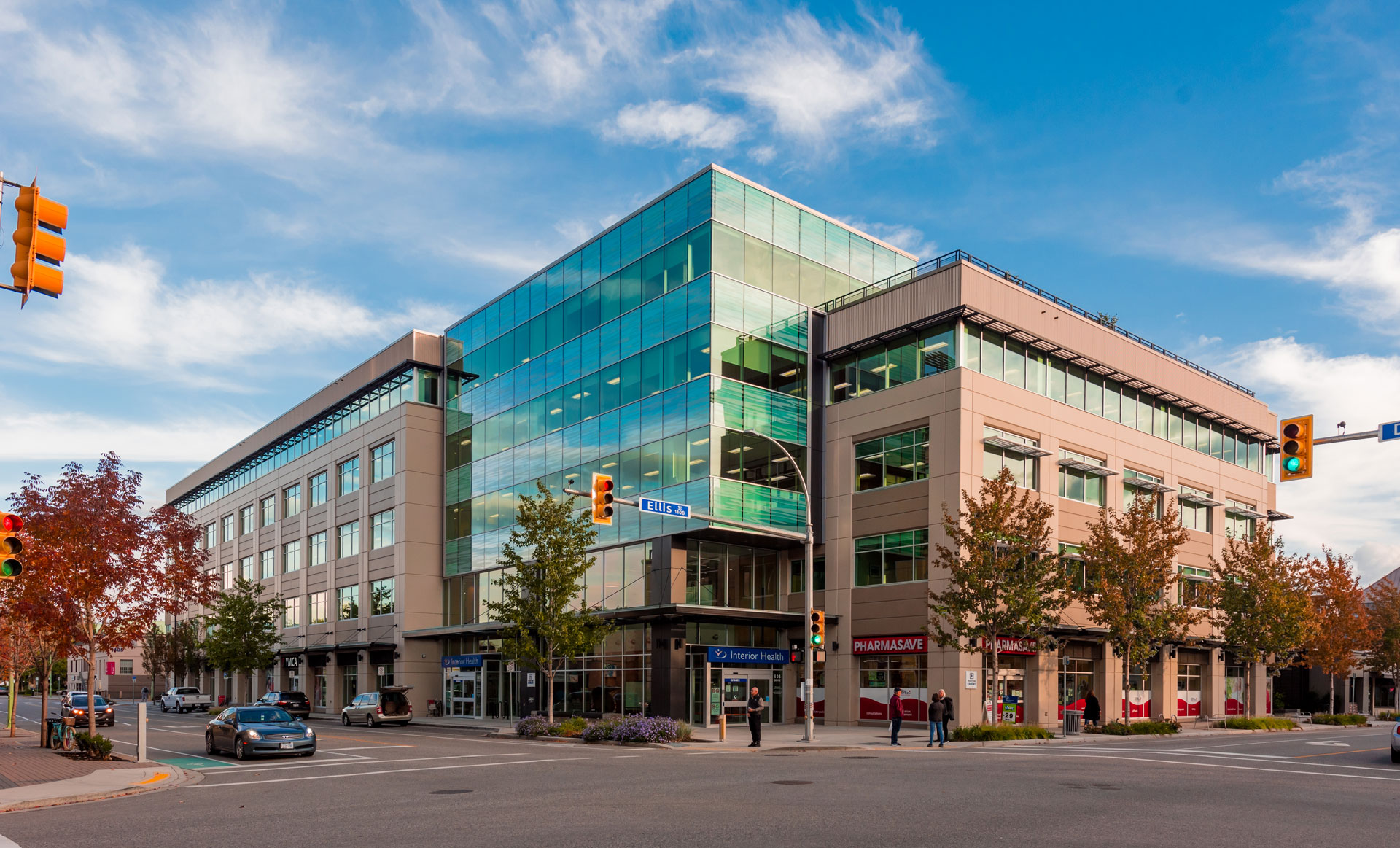 Project Data
Status: Completed, 2016
Owner: Bentall Kennedy (Canada) LP & Gracorp Capital Advisors / Interior Health Authority
Staff: Jim Meiklejohn – Principle + Project Architect
Shirley Ng – Production + Permitting