MODE
2010 - Kelowna, BC
The MODE is an environmentally progressive design conceived by the Mission Group to add residential density adjacent to Kelowna's Landmark office complex. Winner of the Mayor's first-annual Sustainable Development Award, MODE features many leading-edge green features.
From City of Kelowna Website – 2010
"This sustainable development reduces its environmental footprint by reducing water usage, utilizing efficient energy design, improving indoor air quality and efficient waste management. Landscaping with drought tolerant and native plantings will minimize irrigation. MODE is the first multifamily residential building in Kelowna to have solar panels for pre heating the domestic hot water. This is a step closer to achieving my (Mayor Sharon Sheppard) dream of making Kelowna a Solar City"
The building includes mix of residential units including six registered affordable housing units as well as executive-style lofts on the top floor.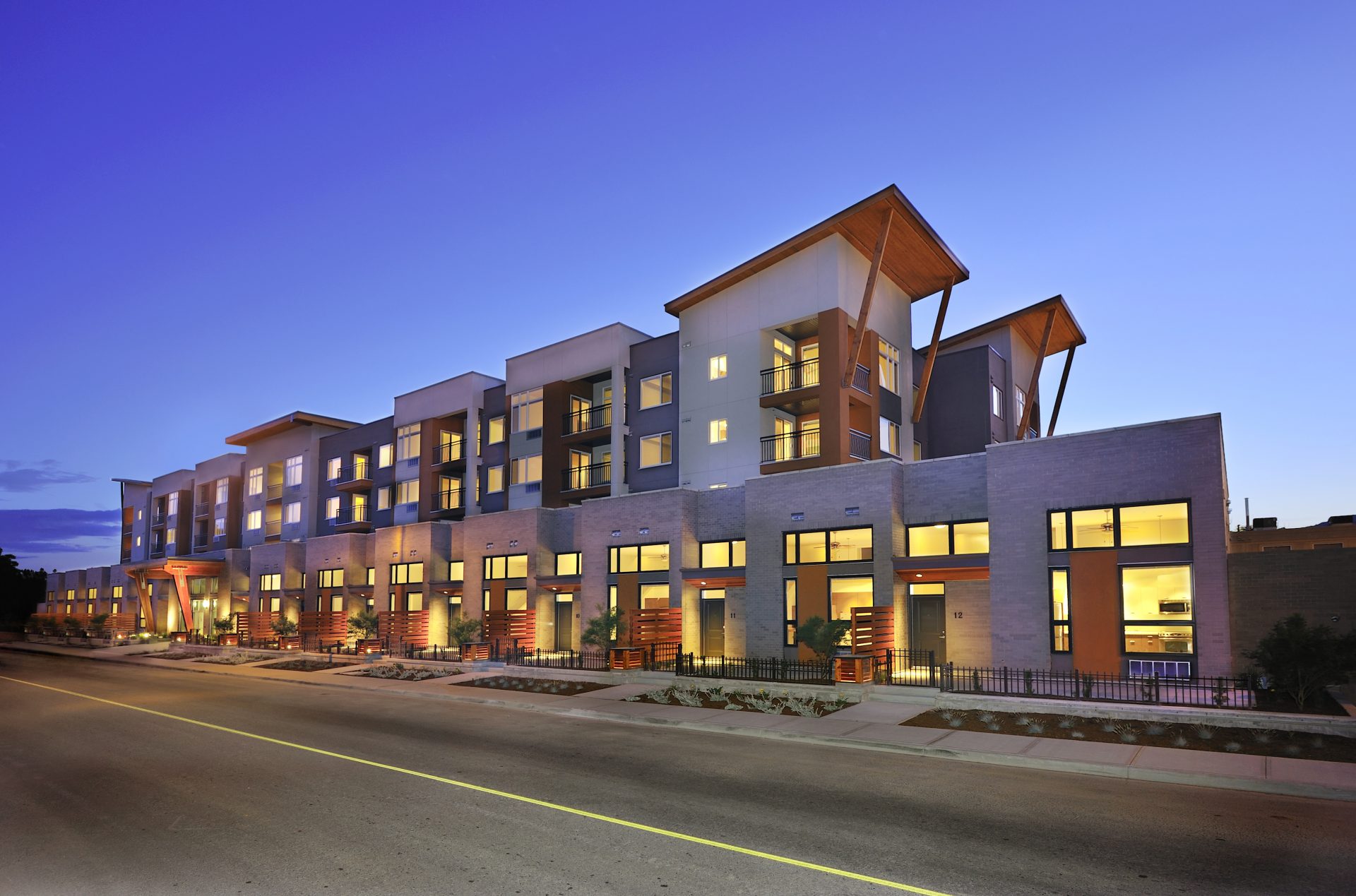 Project Data
Status: Completed, 2010
Floor Area: 120,000 sf
Owner: Mission Group
Staff: Jim Meiklejohn – Principal + Project Architect
Shirley Ng – City Permitting
Recognition:
Canadian Home Builders Association Central Okanagan (CHBA) – Gold Tommie Award
Urban Development Institute (UDI) – Best of the Okanagan Award
City of Kelowna – Mayor's Award for Most Sustainable Development