UBC Okanagan Mountain Weather Building (MWO) Renovations
2017/2019 - Kelowna, BC
Meiklejohn Architects provided full architectural and prime consulting services for the 4 phases of renovations recently completed in the Mountain Weather Office Building.  In 2015 UBC Okanagan took ownership of the building from Environment Canada and embarked on a major renovation program to develop new academic space for the School of Health and Exercise Sciences.  The entire project was broken into the following phases and scopes.
Phase 1: Completed 2017, Floor Area: 2,500 sf
The first phase involved the transformation of an underutilized open work area on the first floor into a new office space for relocated Environment Canada staff.  The renovation included an open work area, kitchenette, meeting room, and private offices.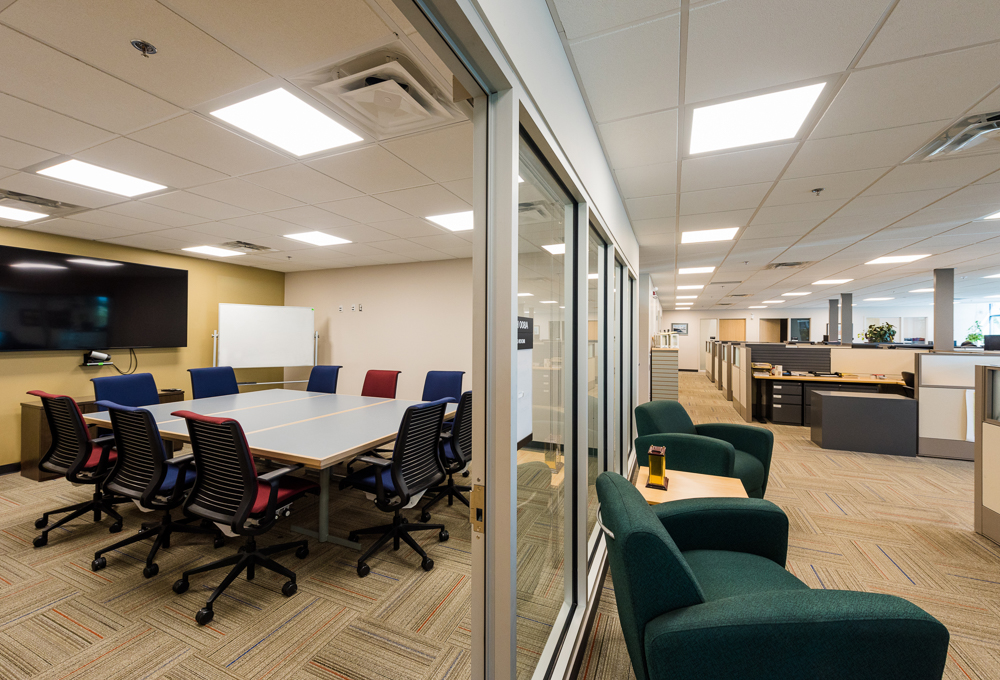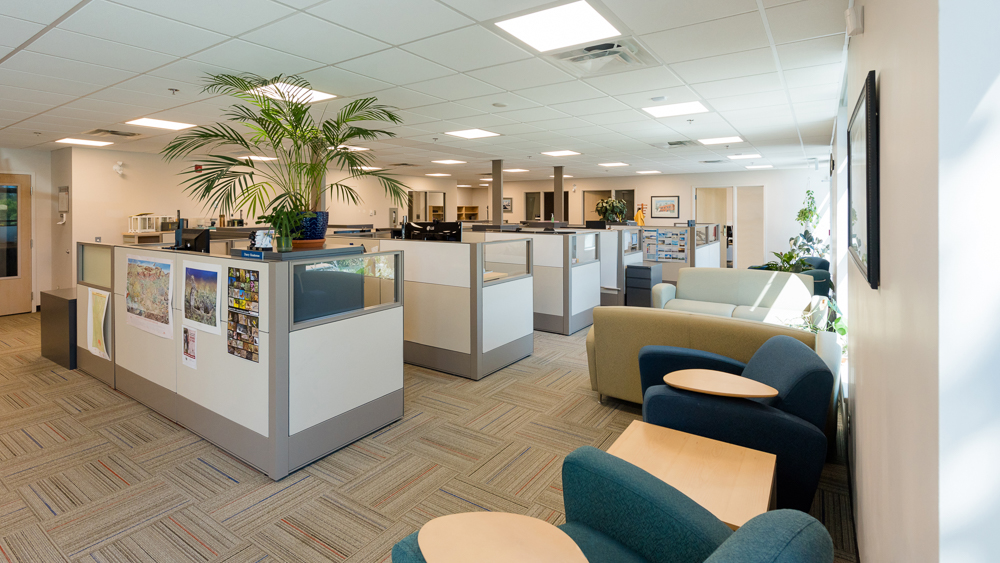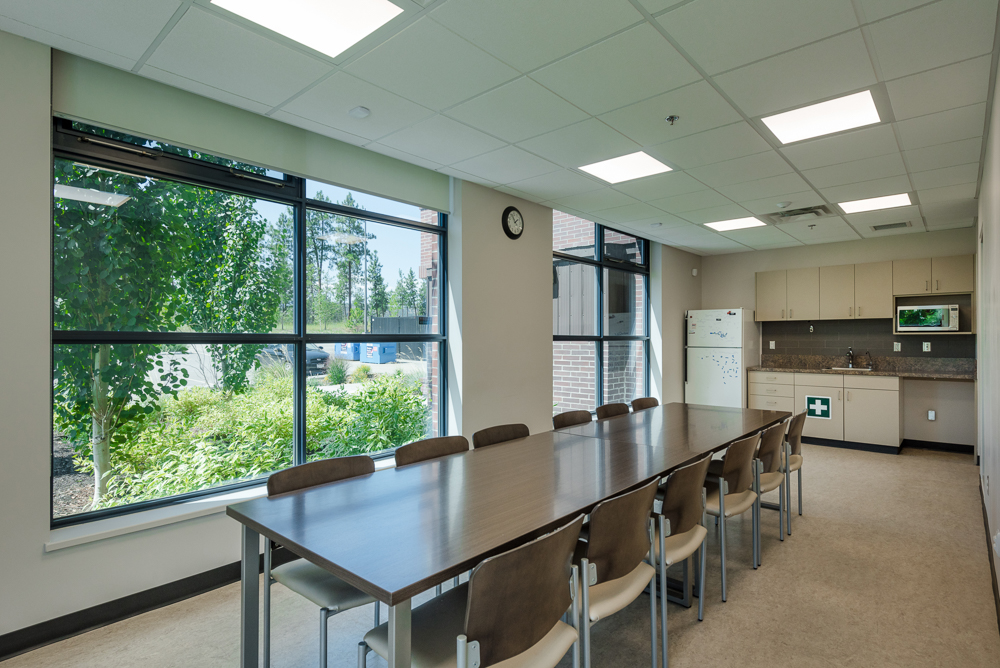 Phase 2: Completed 2018, Floor Area: 3,500 sf
This phase involved the creation of 3 teaching labs for the School of Health and Exercise Sciences; 2 on the second floor, 1 on the first.  These lab spaces are highly specialized learning spaces with exercise training and monitoring equipment.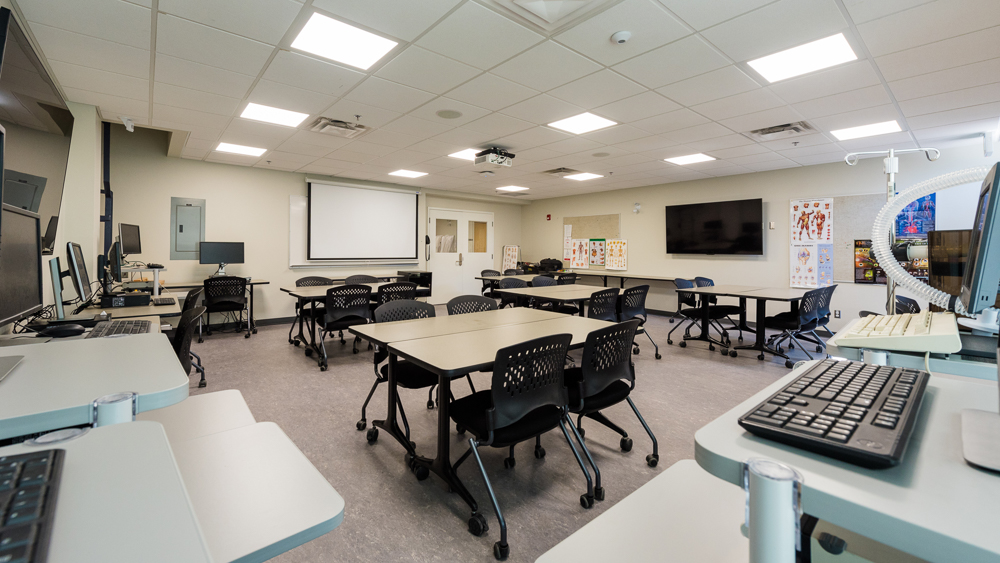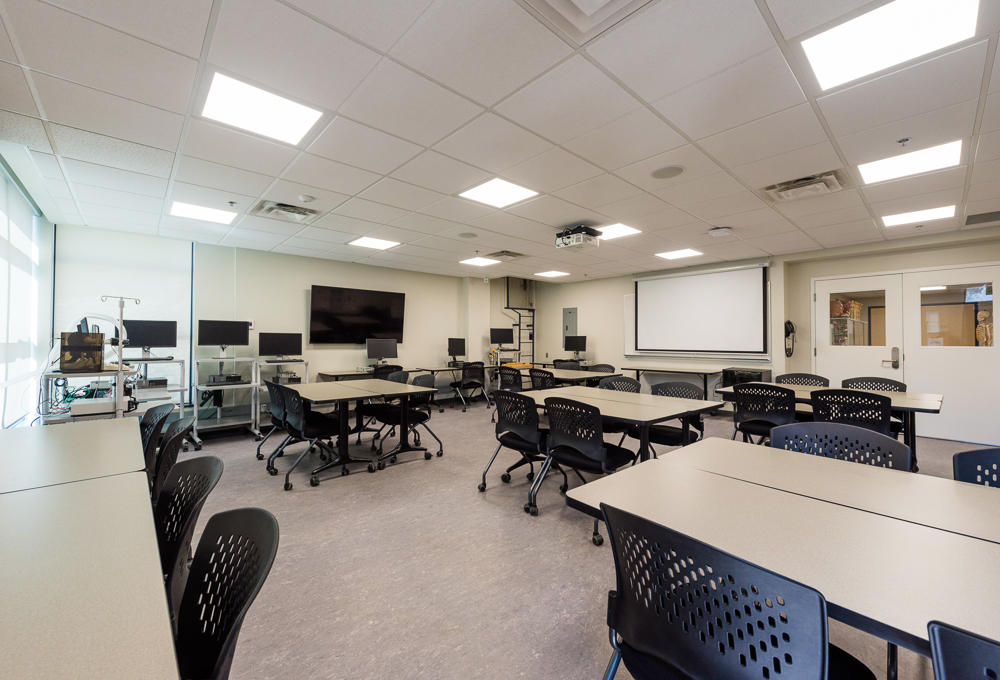 Phase 3: Completed 2019, Floor Area: 3,000 sf
Phase 3 encompassed the development of an accessible kitchen where mobility challenged individuals could be observed working in a residential kitchen environment.  An accessible fitness studio was also part of this phase that was fitted out with highly specialized mobility-impaired fitness equipment.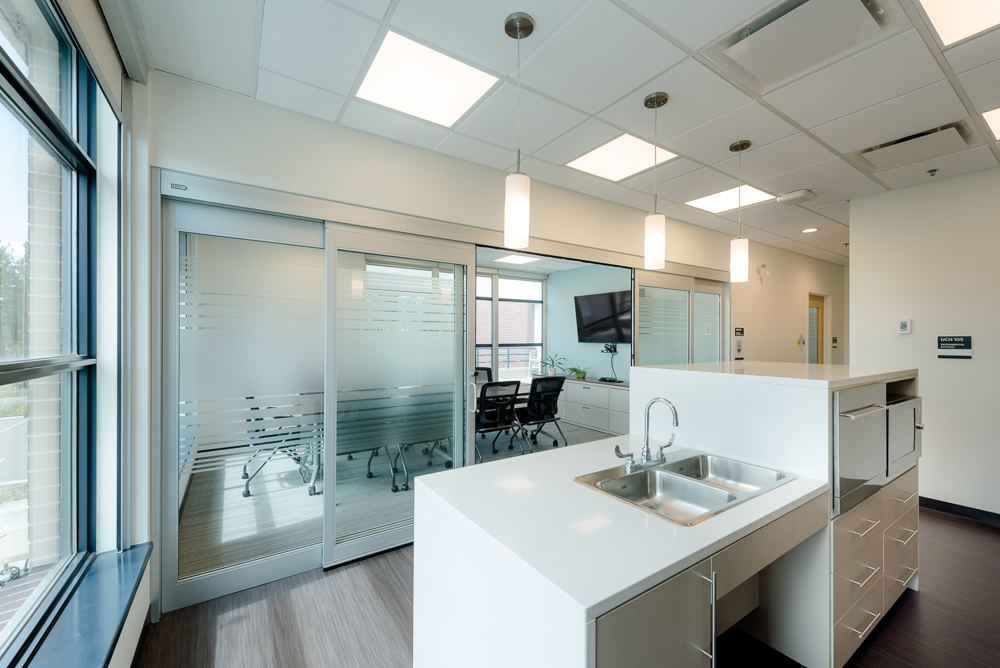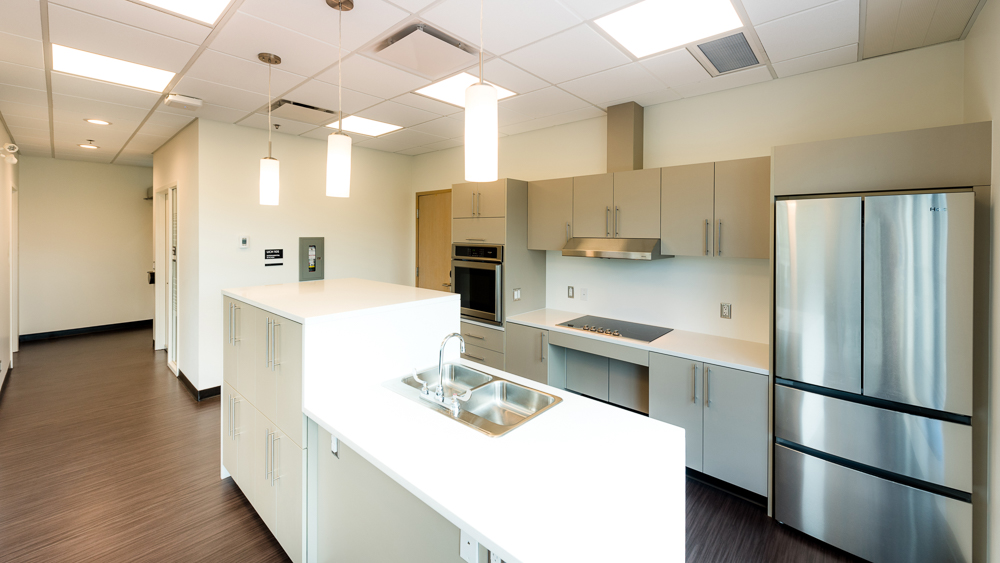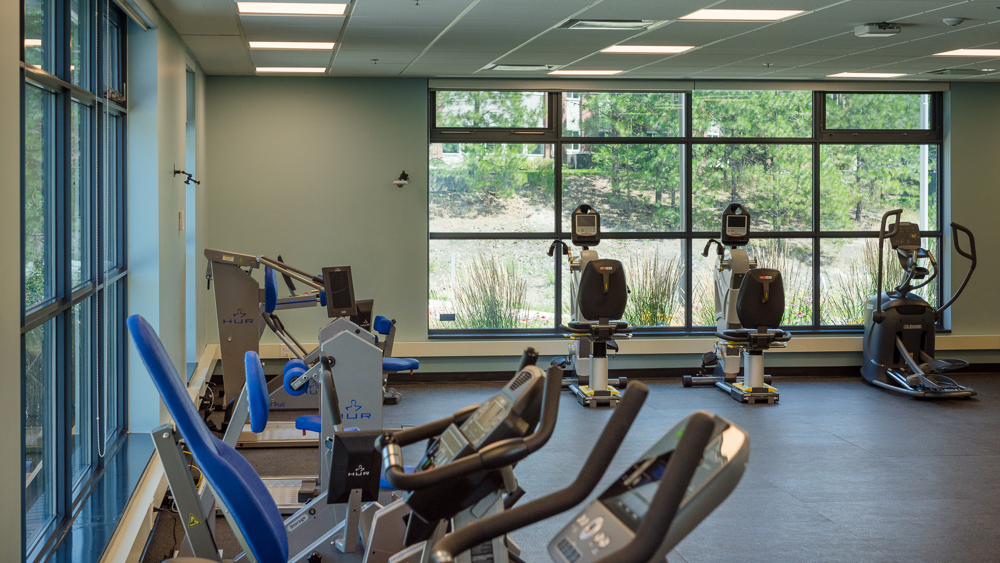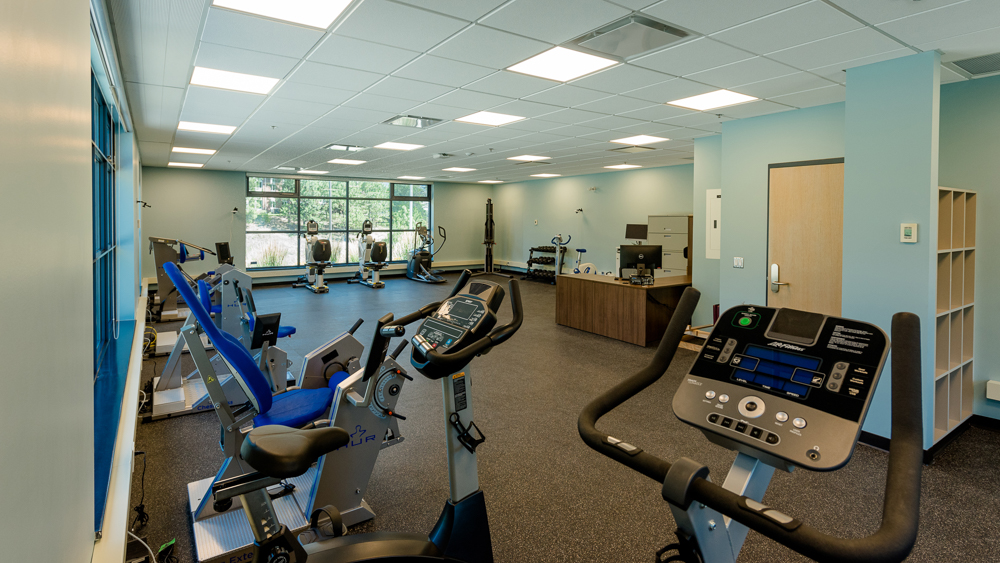 Phase 4: Completed 2019, Floor Area: 1,500 sf
The final phase that was completed in conjunction with Phase 3 involved the creation of a large meeting room with testing and research rooms flanking it.  The Core (Centre for Obesity and Well Being Excellence) led by Dr. Lesely Lutes operates out this space.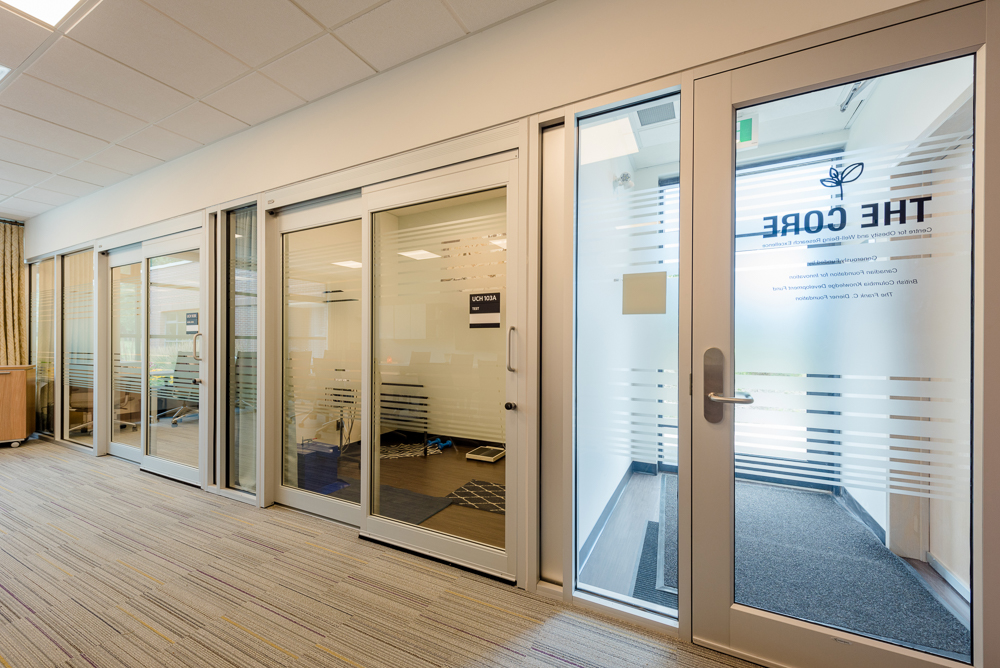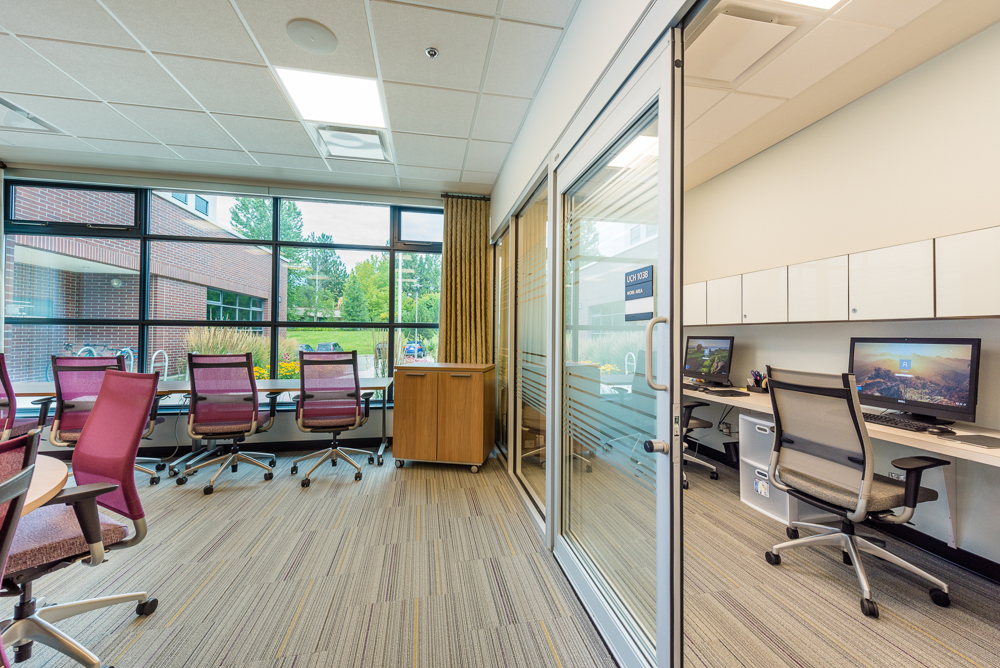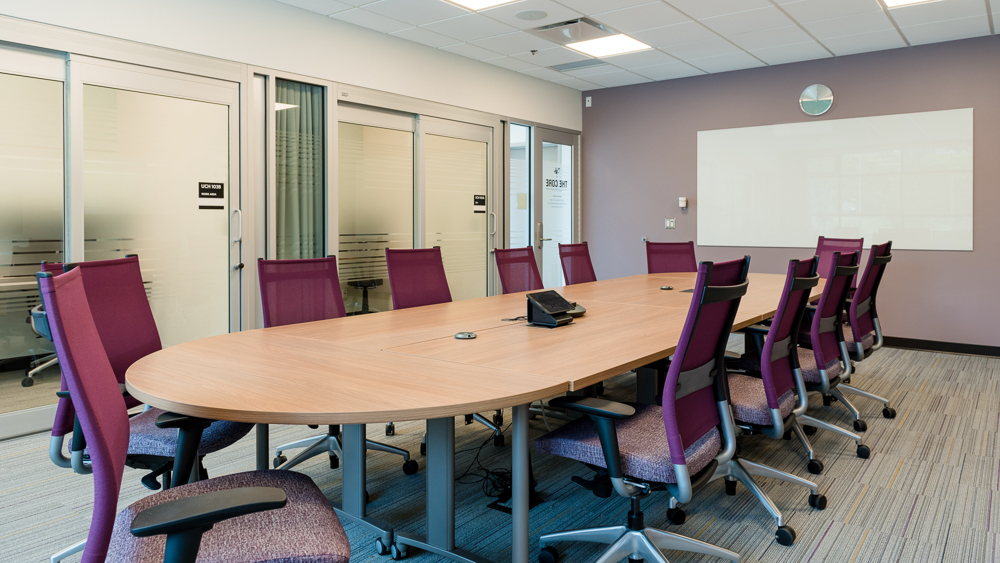 PROJECT DATA
Owner: UBCO (University of British Columbia – Okanagan Campus)
Staff: Stoke Tonne – Principal + Project Architect