KF Aerospace Centre for Excellence
2022 - Kelowna, BC
In the last 50 years, the Okanagan has become a hub for Canada's dynamic aerospace industry. KF Aerospace wanted to celebrate this heritage by building a major facility in Kelowna that promotes the continued advancement of aerospace, in Canada and beyond.
The building design develops two key ideas that form the vision founder Barry LaPointe has for the centre. These were to: 'use wood wherever possible' and to 'make it very clear that this feels like a plane'. The design does just that; organized around a symmetrical 'hangar and hub' concept that places public exhibition space between (and overlooking) two large hangars that will house heritage aircraft as well as 'real' aircraft that will form classroom and lab space for the company's aircraft maintenance program.
The soaring architectural expression is created using by large sweeping and tilting roof forms in wood trusses arching over high mezzanine spaces framed in wood Glulam, DLT and CLT systems. The roof form with a prominent 'tail' feature will serve as an iconic sign feature for the building as it backs onto Highway 97; the main connector for the Okanagan Valley.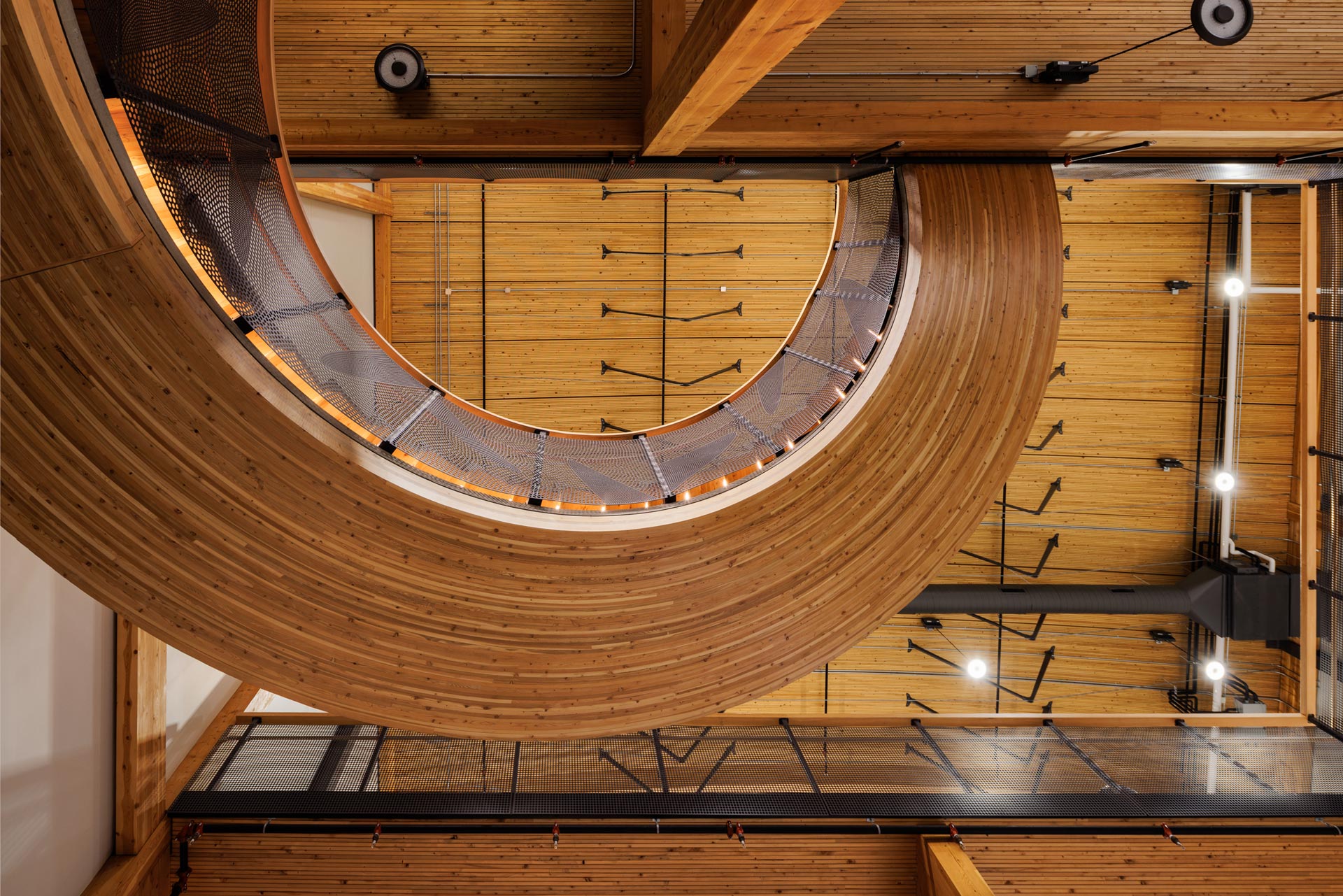 Project Data
Status: Completed 2022
Floor Area:  Approx. 40,000 sf
Owner:  KF Aerospace
Staff: Jim Meiklejohn – Principal + Project Architect
Shirley Ng – Production + Permitting